Handheld RF Sweep Device, Bug Sweep Device, RF Bug Sweeping Products and Professional TSCM Equipment is what Total Security has been designing,
manufacturing and selling for over 25 years. Room RF Detector, Bug Detection Device and RF Detector Products at affordable prices with expert customer
assistance and a one year warranty. Our Terms and Conditions are the best in the industry where the customer comes first. Call, Click or come on in and
visit our large showroom of counter-surveillance products and witnesses why we are one of the finest security and Spy Shops in America today open to the
public here on Google.
Do not be fooled by imagination look alikes and refurbished models. This unit has a high powered range. This unit is quality all the way! Remember, we are a REAL store with Customer Service!
Whole House/Office Plug Neutralizer (CF) Protection from EMF, Direct Energy Weapons & EMR (Electro-Magnetic Radiation) $129.00
REG $149.00
Electronic Harassment EMF's are emitted from almost every household electronic device. These EMF's have been proven to potentially cause a variety of diseases in the body. The Whole House Neutralizer contains a natural compound made up of paramagnetic materials found straight from the earth that neutralizes the negative effects of household EMF's on the human body. The neutralization of these EMF's can greatly enhance the environment in which you work, play and live with loved ones. The Whole House Neutralizer is intended for use in any home. It covers up to 5,000 sq. ft., neutralizing the EMF;s coming from all electrical devices plugged into the inside of outside of the home. You home's built in wiring system lets the Whole House Neutralizer power through your house without using any electricity and neutralizing every device plugged into any outlet. i.e. microwave, TV, computer, telephones, refrigerator, eavesdropping devices and other forms of electronic devices to due you harm etc. Simply plug The Whole House Neutralizer into any outlet in your home and it will begin neutralizing the harmful effects of EMF's and radiation, to any EMF emitting device that is plugged in to the electrical outlets.
Most people notice a difference in how they feel a few days after plugging it in. (less tired, more energy, fewer or no headaches) L Features: ▪ Will cover up to 5,000 sq ft - single or multi-story ▪Uses no electricity ▪Neutralizes all EMF emitting electric devices that are plugged in ▪Utilizes your house's wiring to protect you from outside EMF's ▪Will last a lifetime if taken care of ▪Most people notice a difference after a couple of days ▪Affordable whole house protection NOTE: The color may be yellow or gray.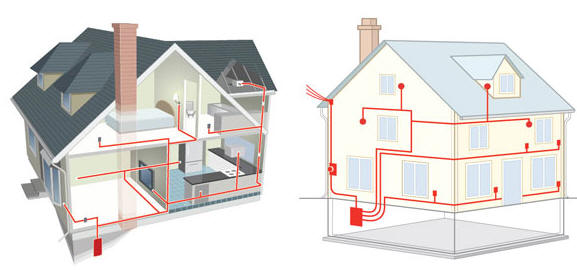 Silent Mode

High Frequency Coverage EMF

Click here to Order
Click here to Order